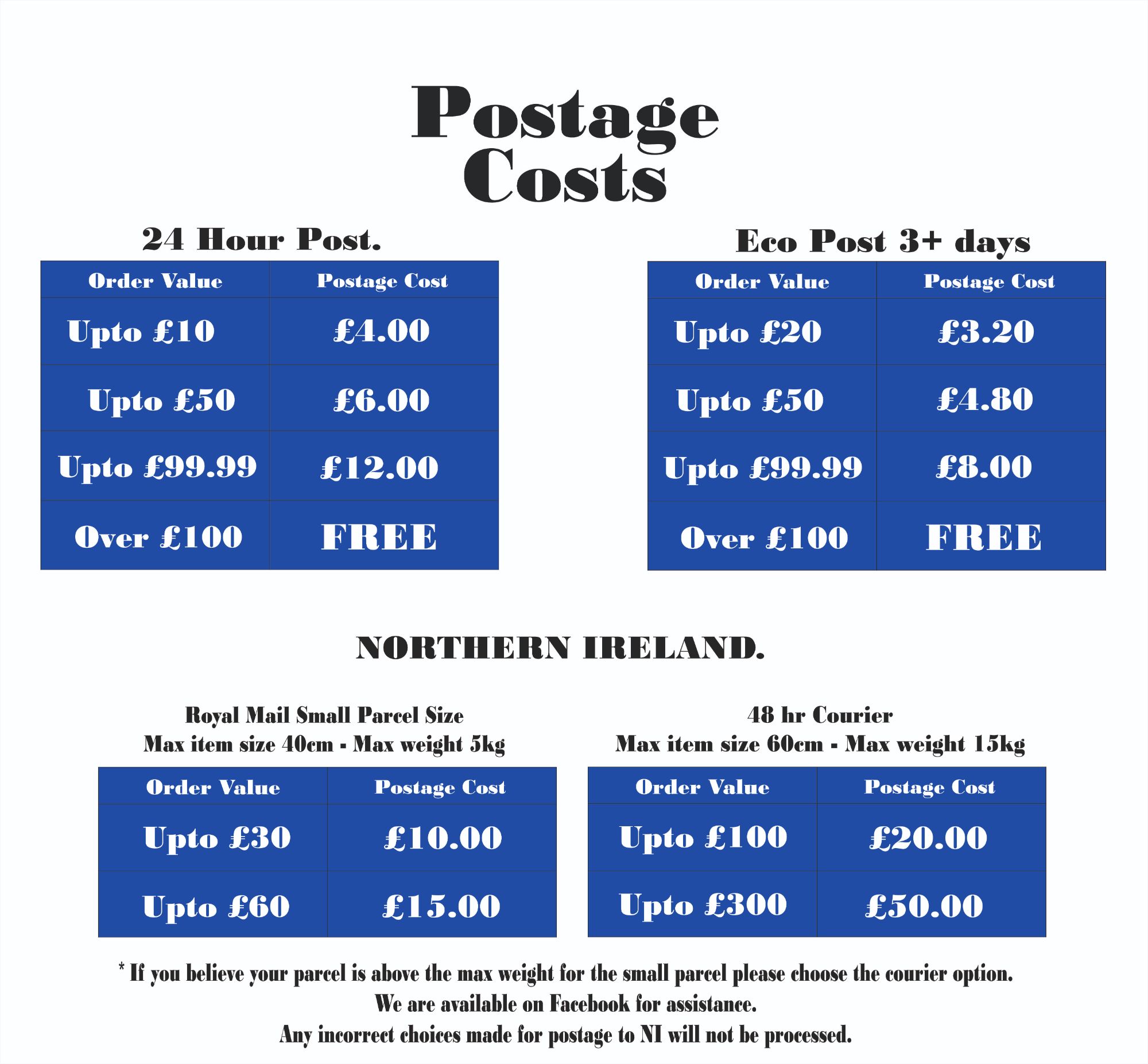 All post is calculated according to courier prices.
Post is from when your order is completed. NOT from the date of the order.
24 Hour postage - This is made via royal mail 1st or UPS. It is based on 1-2 working days delivery times.

Economy Postage - This is based on royal mail 2nd or low cost courier. It is based on 3 + working days delivery times.

Northern Ireland Postage - We are currently in a TRIAL RUN for posting to Northern Ireland.
The postage costs are based upon a 48 hour delivery but this can vary depending on availability at the time of posting.
We require you to choose a postage cost based on the items you have ordered. Please bare in mind the MAX weight and MAX item length stated when doing so.
We reserve the right to cancel any order to Northern Ireland at any time with issue of a full refund for any reason.


Please be aware of these times when ordering and choosing which postage costs you want to pay as
we are not liable for any delays once your orders leave us.
Should you experience any delays longer than the times stated, please get in touch and we can look into it for you.
We care about our planet at Mawbespoke, so you may find your orders are packaged using some recycled materials from time to time.
We work closely with our neighbours who give us their cardboard boxes to recycle and use.
We hope all the packaging we use, you will continue to recycle at your end.
Please help us Recycle.