Bespoke and Commission Laser Cutting, Engraving and CNC Design Services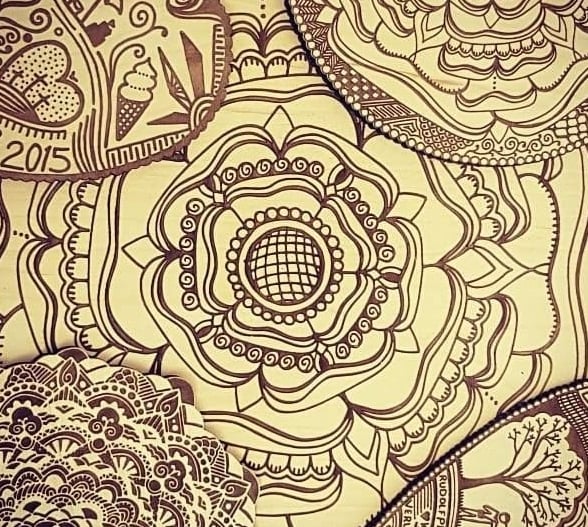 Copyright - Meghan Earle Designs
Laser Cutting and Laser Engraving.
We don't just sell our craft supplies and gifts but also offer a bespoke cutting service, engraving service and design service.
So if you are in need of an idea creating please message us with your requirements at [email protected]
There are 3 options for you when you ask us to make something for you.

1. If you bring your own cut files, any design you give to us is YOURS. We will not resell your designs to any other person. This service is completely FREE. (Just the cost of the item is charged.)

2. If you have an idea, but need us to draw this up for you, we will ask if you want exclusivity on your product. If you choose to have the design for your own sole use, this design service starts from £5 per product. (Plus the cost of your product.)
3. If you do not want exclusivity and are happy for us to sell the design we draw for you, this is FREE. (Just the cost of the product is charged.)

We aim to get back to you with a competitive quote within 24 hours.
As we stock a wide selection of materials in various thickness including MDF, Birch Plywood, Veneer MDF, Acrylics and Engineering plastics, we can offer same day cutting on some products.
You can find products in our shop by searching the pages or typing in the search tool with keywords.
We pride ourselves in our quality and customer service and you can find all of our 5* reviews through our Facebook page.